The Safest Place To Invest Your Money:
The Wealth Maximization Account™
A proven financial solution to grow and protect your wealth outside of Wall Street
Growing wealth is complicated, or so you've been told. And protecting it? Wall Street has never done a good job of keeping your money safe.
Traditional financial planning has failed us time and time again, and there's no shortage of proof:
​

The retirement savings gap is now more than $14 trillion

45% of the workforce has only $3,000 saved for retirement

Consumer debt is at an all-time high—over $20 trillion
Every single day, thousands of Americans are waking up to the realization that the retirement they've dreamt of will not be a reality.

But what other option do you have?

Is there a better way to increase retirement income and gain financial independence?

That's exactly what Paradigm Life CEO Patrick Donohoe set out to find back in 2008 when the Great Recession hit and he nearly lost everything. It led him to discover a little-known solution that is used by Fortune 100 companies and some of the wealthiest people on the planet to fund retirement, reduce reliance on banks and creditors, and provide financial certainty.
Get FREE instant access to the Wealth Maximization Account™ training:
Your registration also includes a complimentary consultation with a Wealth Strategist. In the next few days, a member from our team will be reaching out to discuss your unique financial goals. They'll get you set up for your free consultation to discuss how you can buffer against market volatility with a Wealth Maximization Account™ and keep your retirement goals on track.
A Time-Tested Investment
Growing and protecting your wealth is simple with The Wealth Maximization Account™, and has been proven to outperform these other types of investments:
401(k)s

IRAs

​Trading accounts

CDs

Checking accounts

Savings accounts

...and alternative investments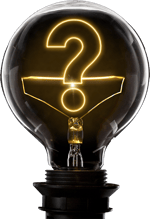 Not only does a Wealth Maximization Account utilizing cash flow insurance offer an improved rate of return, it makes many of these other investments unnecessary, streamlining your wealth and giving you more control of your financial future with less risk.

There is a much smarter way to invest your money than betting it all on Wall Street. The stock market doesn't have to dictate how your money grows. Don't let another market crash take your hard-earned retirement income down with it.

About Paradigm Life
Paradigm Life helps you create customized financial solutions proven to reduce risk, increase growth, minimize taxes, and hedge against market volatility.
We believe in a better financial system. One that makes life more predictable. Your financial goals are our goals, and our Wealth Strategists are by your side every step of the way.
Since 2007, CEO, author, and The Wealth Standard podcast host Patrick Donohoe and his team have helped thousands of people efficiently grow their wealth and protect against market volatility.
Take control of your financial future. Schedule a free consultation and build your custom wealth strategy today.

Copyright 2021 Paradigm Life
Privacy Policy | Terms of Service

This website is not a part of the Facebook website or Facebook Inc.
Additionally, this website is NOT endorsed by Facebook in any way. Facebook is a trademark of Facebook, Inc.